Interview with Louise & Junior: Travel tips for the active dog owner
Meet Junior, a working line Labrador who loves to be active and travel the world with his owner Louise. They have been travelling together the last 5 years to many dog friendly places in Europe. Here are her best travelling tips for the active dog owner.
Travelling with a dog in Europe
In 2017, we had our first trip to Switzerland and we fell in love with all the magical mountains, hiking trails and beautiful surroundings.
It's a very dog friendly country, possible to go hiking with both young and old dogs. They have gondolas to take you up and down, if you don't feel like doing long and strenuous hikes. Wengen, Mürren and Lauterbrunnen are some of our favorite spots.
I recommend visiting Zermatt to enjoy the beautiful view of Matterhorn.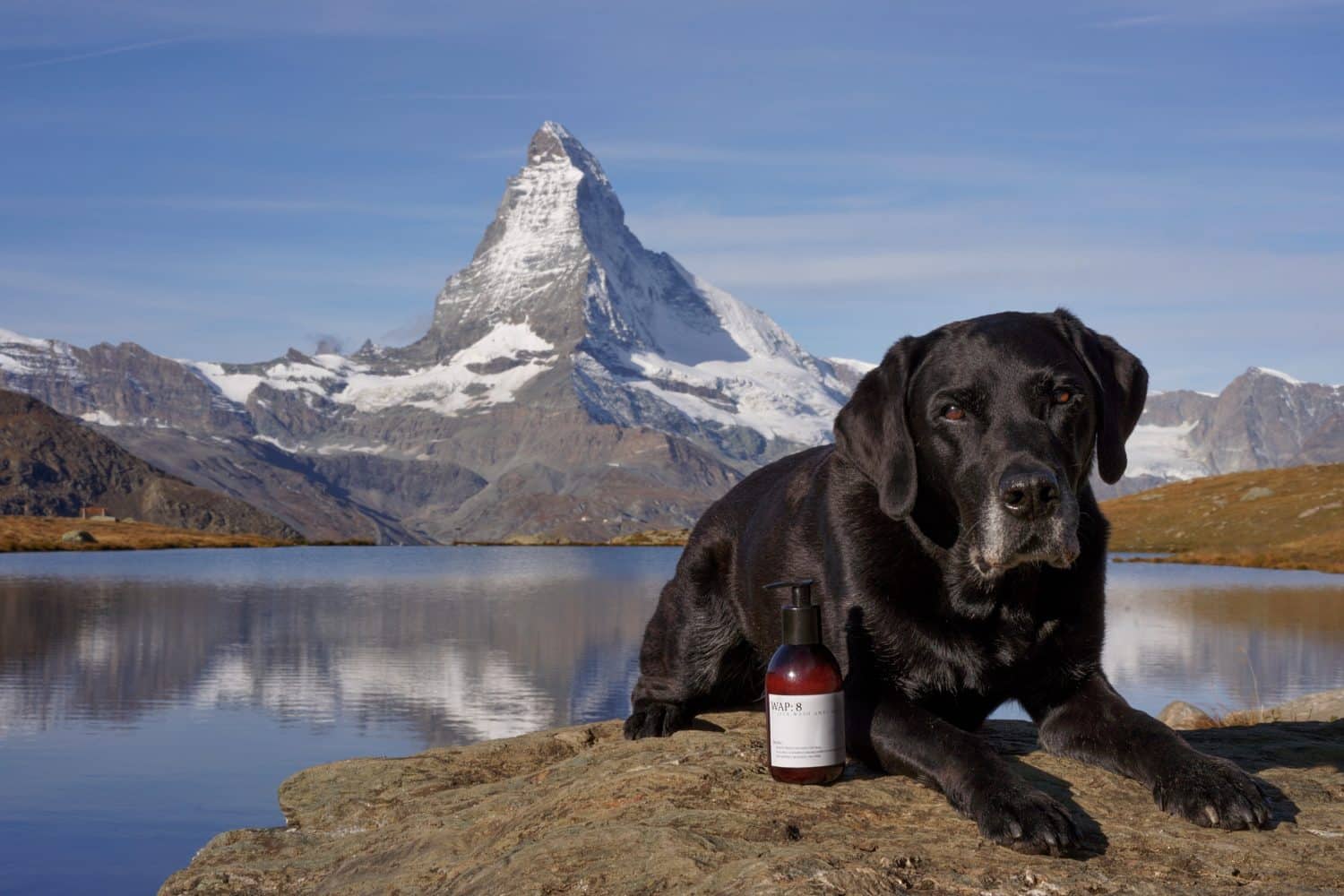 WAP: 4 Paw Sticks and WAP: 1 Paw Oil are perfect to use before and after long walks to protect his paws.
Travel essentials for dogs
I always pack thoroughly and bring food, treats, harness, collar, shoes, coat, towel and a bed. Last but not least, I bring products from WAP Dog Care. I love WAP:2 Tick Ointment and use it almost all year around.
WAP:4 Paw Stick and WAP:1 Paw Oil are perfect before and after long hikes to protect his paws. I also bring shampoo to keep him clean after swimming and hiking in all kinds of weather. Our favorite shampoos are WAP:6 and WAP:8.
Most important advice before traveling with a dog
Before travelling, I make sure Junior's passport is up to date, as well as his vaccines. I also get him checked by a veterinarian and chiropractor to make sure that he is fit to hike. Travelling can be stressful, so make sure that your dog is trained and used to that kind of lifestyle.
And don't forget to be a good dog ambassador, pick up your dog's poop and make sure that your dog doesn't bother other dogs or people. If you're hiking and is unsure about your dog's ability to recall, keep them on a leash as you might run in to wild animals.
Most important of all — enjoy! Travelling with your dog is the best experience you can have.